Eastern charm meets Western comfort in this gem of Southern California. Lush landscaping, beautiful cottage-style homes and extensive outdoor opportunities make for a fairy-tale community in the heart of gorgeous Southern California, with fresh ocean breezes, temperate weather and awesome views.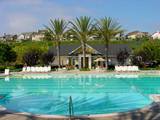 Ladera Ranch has a young, vibrant population of professionals and families with countless clubs, great quality schools and plenty to do for all ages, as well as close proximity to both work and play. Walk down the tree-lined streets of Ladera Ranch real estate and look out at the Mission Viejo hills, which majestically surround the community, with great views and even better hiking, biking and equestrian trails. Or if the sidewalk is more your speed, jog or bike down wide bike lanes with green gardens, quaint covered bridges and shady alcoves as you go, to make working out a pleasant experience. The streets in Ladera Ranch are quiet, with slow, pedestrian-friendly traffic, wide bike lanes and frequent round-abouts to ensure that everyone is safe and happy while sharing the road.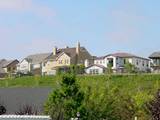 While you are enjoying a twilight run, your spouse can take the kids to their very own waterpark, just minutes from your front door. If your kids are beyond wading-pool age, there is also a complete skate park, just for teens and their friends who need a safe, family-friendly hang-out, as well as several tennis courts, a full-size pool, jungle gyms and parks for Saturday morning picnics and release of after-school energy.
The entire community of Ladera Ranch is wired with high-speed internet and intranet provided by Cox Communications. Ladera Ranch has some of the fastest internet connections in the country, and every house is wired for high-speed connection in most rooms.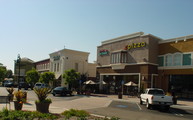 Step outside of the private, quiet cocoon of Ladera Ranch and find yourself in the bustle of South Orange County, California. Three shopping centers are located within a couple of miles and hold everything from basic necessities to great romantic restaurants and Saturday night gathering places. If the closest shopping centers don't have exactly what you're looking for, the Shops at Mission Viejo is only minutes away and holds a wide variety of stores and restaurants.
Ladera Ranch is unparalleled for beauty, opportunities and community. Whether you are looking for a condo, custom estate or gated village, your dream residence can be found in Ladera Ranch.
As a local resident, John Daniel is uniquely qualified to be your representative as you find your dream home in Ladera Ranch. He can help you make an informed decision using insider information, industry savvy and concern for your needs.
Ladera Ranch is an Outdoors Paradise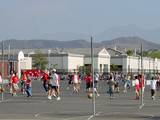 Ten miles of hiking and biking trails are woven into and around the community. Ladera Ranch trails offer links to Orange County Regional riding, hiking and biking trails within Arroyo Trabuco, branching from Saddleback Mountain to Doheny Beach. Neighborhood pathways connect to village clubs, schools and other public gathering spaces. The views at Ladera Ranch are spectacular, and with the choice of mountainous terrain, breathtaking beaches and comfortable pathways all so close together, your work-out schedule will never be boring. Also, throughout the community are other ways to get out and enjoy the lovely Southern California weather. Tennis courts, pools, parks and sports arenas are all easy access and provide you and your family with whatever you need to stay in shape and enjoy life.
The Trails at Ladera Ranch include…
Neighborhood pathways, connecting village clubs, schools, and other public gathering places. Several miles of urban trails within the community, winding in and out of neighborhoods and by public parks.
Also, for the more rugged taste, hiking, biking and some equestrian trails traverse the 1,600 acres of open space surrounding the community, and link to the 10.5 mile long County Regional Trail System from the foothills of Saddleback Mountain to the sands of Doheny State Beach.
Ladera Ranch Clubhouses
Ladera Ranch has four clubhouses for use by residents. Each one has a beautifully decorated great room and kitchen facilities, perfectly suited for meetings, parties, baby showers or any other community function. There is no fee to use the clubhouse. The clubhouses also serve as community centers. Each one has a friendly staff, waiting to serve you and answer any questions you may have. Also, the clubhouses have information on community activities, classes for kids and adults and social events to facilitate relationships with friends and neighbors in Ladera Ranch.
Kids Activities at Ladera Ranch
Families are welcomed and treasured in Ladera Ranch, and opportunities abound for families to learn and grow together and as individuals. Information on community classes and activities can be found at www.LaderaLife.com or the nearest clubhouse.
Here are just a few of the many choices open to families of Ladera Ranch.
Washington Mutual Miniature Golf Classic

Saturday, June 9 at the Town Green
All Ages are encouraged to attend… fun for the whole family!
Only $5 per person for a full day of fun, complimentary food and beverages, and helping out a the Ladera Ranch Library and other local educational programs, just by playing miniature golf with your loved ones.

Little Folks Summer Day Camps

At various times throughout the summer, your kids can enjoy the experience of summer camp in their own neighborhood, and get to come home and tell you all about it every night! For ages 3-5, this is the perfect opportunity for you to get some much needed time off, and your youngster to enjoy their first camp experience.
Also available are Founders Park Summer Day Camps for Big Brothers and Sisters, aged 5-11 years.
If you have teenagers, the community of Ladera Ranch hasn't forgotten you. Teenagers need fun, safe activities, and there is a perfect venue right here in the neighborhood.
Every Tuesday night, Tuesday Night Teens at the Loft meets for a night of dinner, games and fun. It also provides your middle-schooler with the chance to go on great local trips, get involved with volunteer work and make new friends, all in a safe local context, that's easy on parents and a blast for kids.
Grown-Ups Activities at Ladera Ranch
Let's face it, though, not everybody has kids, and even if you do, you need a night off every now and then. Ladera Ranch has plenty of enjoyable activities for adults – from yoga to wine tasting to dog obedience training to landscaping classes, Ladera Ranch has tons of opportunities to make friends, have fun and grow personally – all in your own backyard. Information on these activities and more can be found at a href="http://www.laderalife.com">www.LaderaLife.com or by visiting your nearest clubhouse.
Get Involved in Ladera Ranch
Ladera Ranch also has some great ways to get involved with helping others and enriching your own life in the process. You can volunteer to help with the many activities in the community by becoming a "Ranch Hand." Whether you have a lot of time or just a few hours a month, you can help plan and set up community activities, as well as have an active role in what gets done in your neighborhorhood.
Plus, working with your friends and neighbors on a mutually important task is a great way to deepen friendships and build a sense of community that will last for years.
If you're looking for other ways to get involved, several churches and other places of worship are located nearby. Non-denominational Christian, Mormon, and Presbyterian are just a couple of the worship choices right in close proximity, as well as even more selection in nearby Mission Viejo.