Mission Viejo Real Estate Perks: How About Your Own Private Lake?
People unfamiliar with Mission Viejo real estate might at first glance mistake it to be a typical Orange County suburban housing market. There's nothing typical about gaining membership to a private lake, though, and that's what you get if you become a Mission Viejo resident.
Lake Mission Viejo is located on the northern end of the city at the base of the eastern foothills. The lake has approximately 124 surface acres of water and is perfect for boating, fishing, and swimming. If you like the idea of being able to walk to the lake from your house, there are several communities to choose from. Mission Viejo real estate on the lake includes two communities of single-family homes—Tres Vistas Estates and San Marino Estates—and two condominium neighborhoods: Mallorcas and Finisteras on the Lake. Most of these lakeside communities have their own private beaches and boat docks.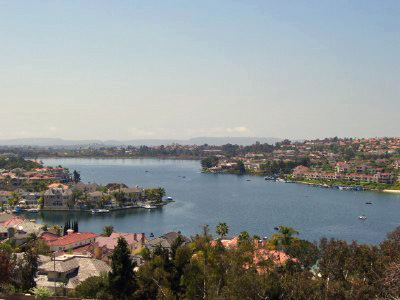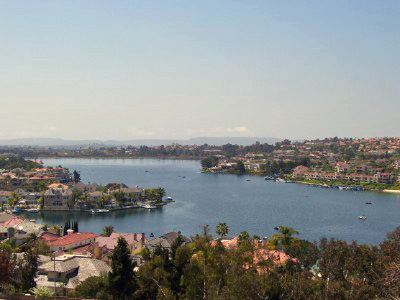 You don't have to live on the lake to have lake access, however. There are two big beaches for Mission Viejo residents. The largest is Playa del Norte (North Beach). North Beach has a large sandy beach and swimming area, volleyball courts, a full basketball court, a horseshoe pit, a playground, a snack bar, a clubhouse available to rent, and areas for picnicking and fishing. There are also a wide range of boats you can rent at North Beach, including kayaks, pedal boats, row boats, electric boats, sailboats, and party boats. North Beach is open year around and the swimming area is watched over by lifeguards.
The second beach, Playa del Este (East Beach) has a sandy beach and swimming area, a snack bar, a basketball half-court, and a limited selection of boats for rental. Like North Beach, it is watched over by lifeguards, but East Beach is only open daily during the summer and during weekends in the fall and spring.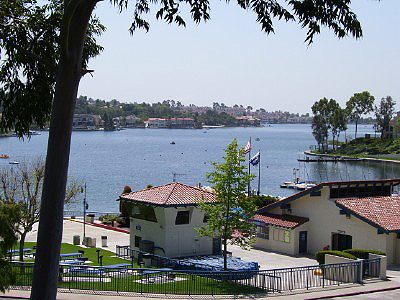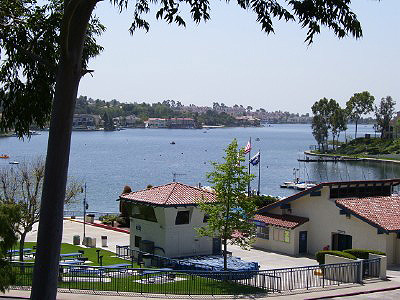 Also on the lake is Plaza del Lago (Market on the Lake), a shopping center with upscale shops, restaurants, and a gym. Shopping and eating only get better with a stunning view of the lake.
The lake itself is routinely stocked with various fish, including bass, catfish, trout, and sunfish. It is heralded by anglers as a great place for sight fishing, thanks to the crystal clear waters. Tagged trout are stocked every winter and prizes are awarded to those who catch them and turn in their tags. According to the Orange County Register, the biggest fish ever caught in the lake—and in Orange County—was a 19 pound, 12 ounce large-mouth bass in 2006.
The are also a large variety of activities at the lake. In the summer, a series of concerts is always scheduled for North Beach, and year around Discovery Courses are offered, including classes like painting, guitar technique, and belly dancing.
If the lake sounds good to you, search our Mission Viejo properties to find your new home and become an exclusive Lake Mission Viejo member.