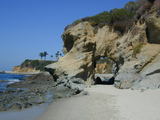 There really is no place like Laguna Beach. With towering mountains sloping down to beautiful beaches, it's like a page out of a storybook. Awesome homes adorn the lofty hillsides and lean over the canyons, with excellent examples of both traditional and modern architecture. Lush gardens seem to roll out of the ground and over the rooftops. Laguna Beach is home to the festival of the arts, and home to many world famous artists. The oldest continuously-running theater company on the west coast is in Laguna Beach, something residents are proud of, so the dramatic culture thrives.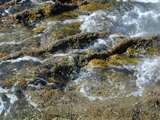 Laguna Beach's super clean village rivals those of Europe in terms of quaintness. It also has many of the area's best restaurants and shops, rounding out the evening for one who has spent their day on the water and in the hills. Almost nowhere else does such a number of homes have spectacular ocean and coastline views. The air is clean and life is good in Laguna. For those who can afford it and want to be with Orange County's elite, Laguna Beach real estate is the choice for quaint, artistic, and luxurious living.
Search Laguna Beach Homes For Sale
The City of Laguna Beach
Living in Laguna Beach is heaven for its 26,000 residents. As a cool coastal city its mean temperature is 67 degrees, and it averages 14.5 inches of annual rainfall. The average humidity in Laguna Beach is 71%. Laguna Beach is a quaint village with history. Walking the streets of Laguna, one might think they are in a quiet coastal city on the French Riviera. Laguna Beach has a special charm all to its own.
Resources
Laguna Beach School Links